Business processes are. About creation and proofreading of information materials
05.10.2020
Business processes are when you not only proofread your materials, but also send them to the target audience.
No matter how much I respect the new PSB team that break through the clamps, when I see something like this, I have only one feeling - there are no processes there.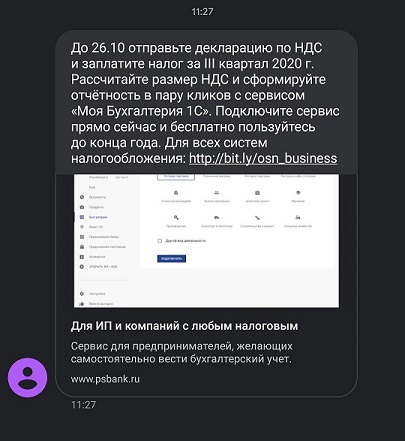 The proposal was not developed in advance.
The recipients were not checked for composition in companies with VAT.
No person, who will read the sent text after all-all checks.
There is no test submission to test contact groups in test companies.
And what is there? Someone in charge said to immediately send a mailing list to the entire database like another bank did last year or something else, well, maybe he sent it himself.